The first thing to remember is that each gloss measurement angles has different sensitivities at different gloss values. The 60° angle is used for general-purpose measurements. The 20° angle is most sensitive at high gloss values, and the 85° angle is sensitive at low gloss values.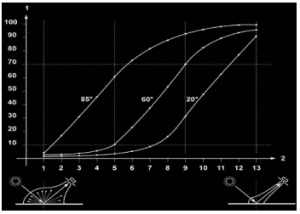 The next thing to consider is the physical stability of the instrument. Even a small rocking motion can produce large variations in the gloss reading.
The finish quality of the surface can have a large impact. Uneven colours or textures will add a random variation to the gloss measurements. The best way around this is to take several samples and average the results. The more variation in the surface, the more samples will be required for a repeatable measurement.